RO RH4000 Combination hammer without battery & without charger
One application. One battery plattform. One case system.
The idea of compatibility refines the craft of professional installer. With the help of the new 18V battery-powered combi-hammer, slots can be easily drawn, tiling can be knocked and pipe clamps fastened. No work hindrances due to empty batteries thanks to ROTHENBERGER battery platform. Easily change the battery with compatible tools.
Choosen variant:
RO RH4000 Combination hammer without battery & without charger
Article number:
1000002038
Choose another variant
Combination hammer with 3 functions: hammer drilling, drilling and chiselling Vario (V)-electronic for working with material-adjusted speed Safety clutch: mechanical decoupling of the drive when the drill is blocked for safe operation LED working light for optimal visibility on the drilling site Battery packs with capacity indicator for control of the charging status
RO RH4000 - Rotary Hammer without battery and without charger
Choose a variant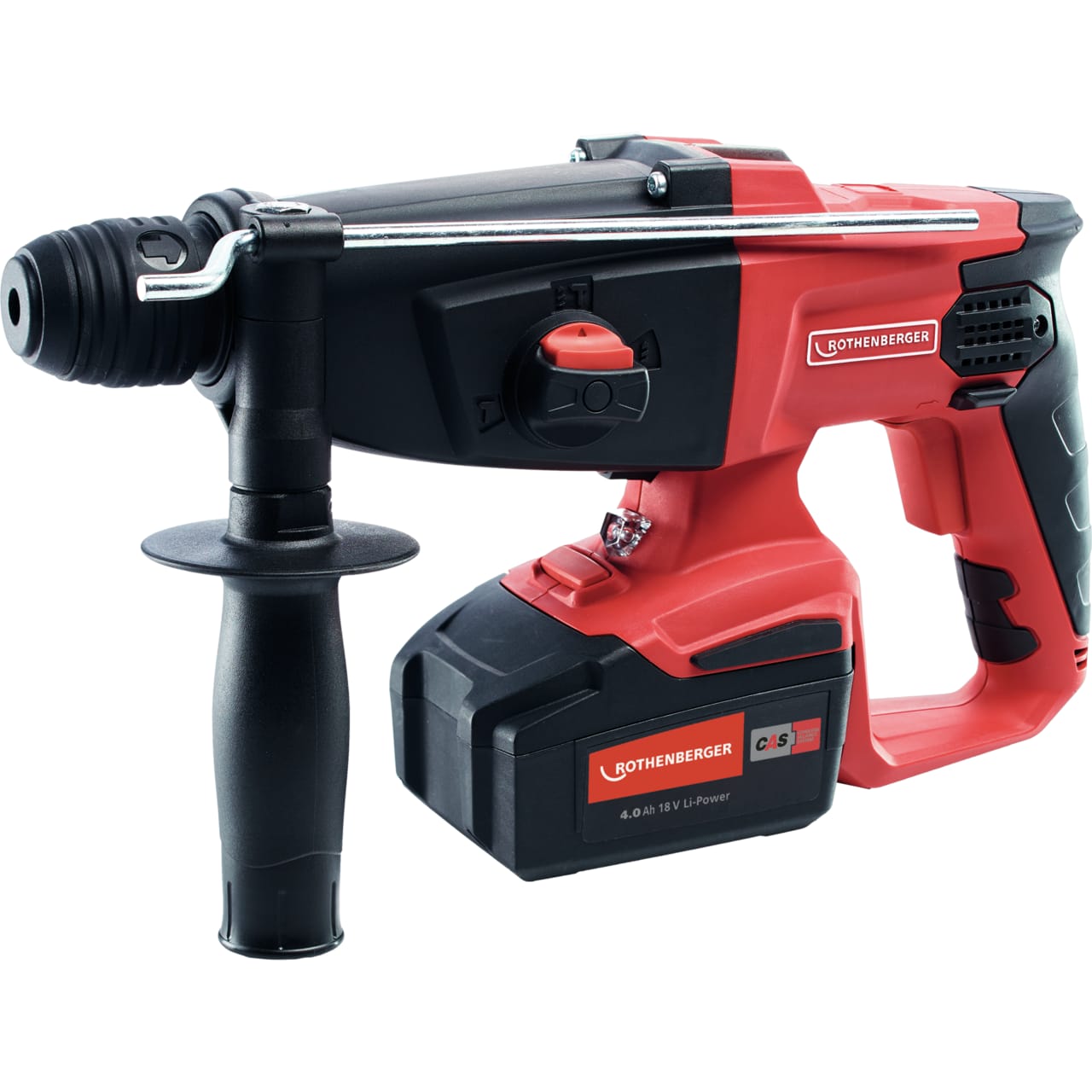 RO RH4000 Combination hammer without battery & without charger
RO RH4000 - Rotary Hammer without battery and without charger